Today's story was about a protest at San Francisco City Hall ...
Do you have any idea how many stories could start with that phrase? The protest mentality in the Bay Area is astounding. One might call it the essence of democracy; one might call it excessive bitching. Regardless, it often makes for news.
Today's story was about a protest at San Francisco City Hall lamenting the dearth of "affordable" housing in the city. The latest tech boom jacked up housing prices (to buy and to rent) as high as some of the pot heads who spend their days in the medical marijuana dispensaries. The protesters took over the grand rotunda of City Hall and chanted their grievances: "Ed Lee (the mayor), can't you see, we don't need no luxury!"
My assignment, received at about 10:30am was to do a live shot for the noon on the protest and then dig a little deeper into the issue for the 5pm and 6pm shows. Because the protest was to begin at noon, the idea was to go live right in the middle of it. In the old days, that meant dragging a loooooooooooong cable from the live truck, up the steps and inside City Hall. Today, that means checking out the LiveU and having the videographer wear it on his back (like a backpack) as he's shooting the live shot.
The technological advances are pretty cool. What once took several people, tethered to a massive vehicle, can now be done with one or two people, totally free of any physical limitations (as long as they've got a cell signal). My videographer was long-time friend Gregg Welk, who had been at work on the morning show since 4am. This was his first time using this particular cell phone/live TV transmission unit. But because he's done this for about 20 years, he was ready, willing and capable of learning something new on the fly. That's definitely part of TV. If you want to only do it the way you've always done it, you're going to get left behind.
After completing the live shot at noon, I went to conduct an interview with "the other side" to get balance for the story. Protesters complain prices are too high; developers say they can't make money if everything's dirt cheap.
So I decided to do the live shot in the Mission District neighborhood, where many of the protestors say there's a big price problem. Upon arriving, I realized this may have been a mistake. The place I chose for the live shot was shady, to say the least. I didn't feel comfortable leaving the truck - not for my safety, but for fear the truck would be broken in to.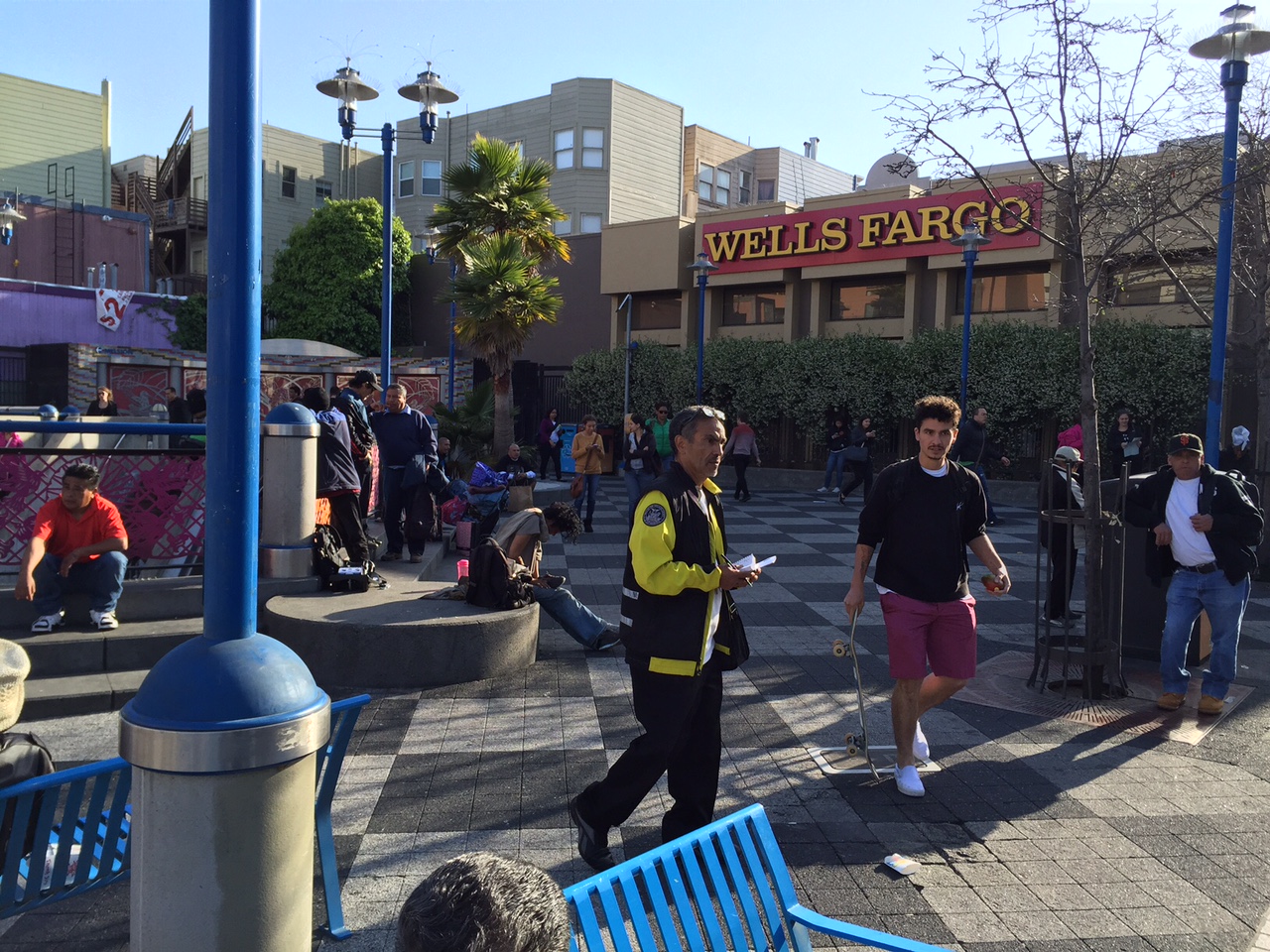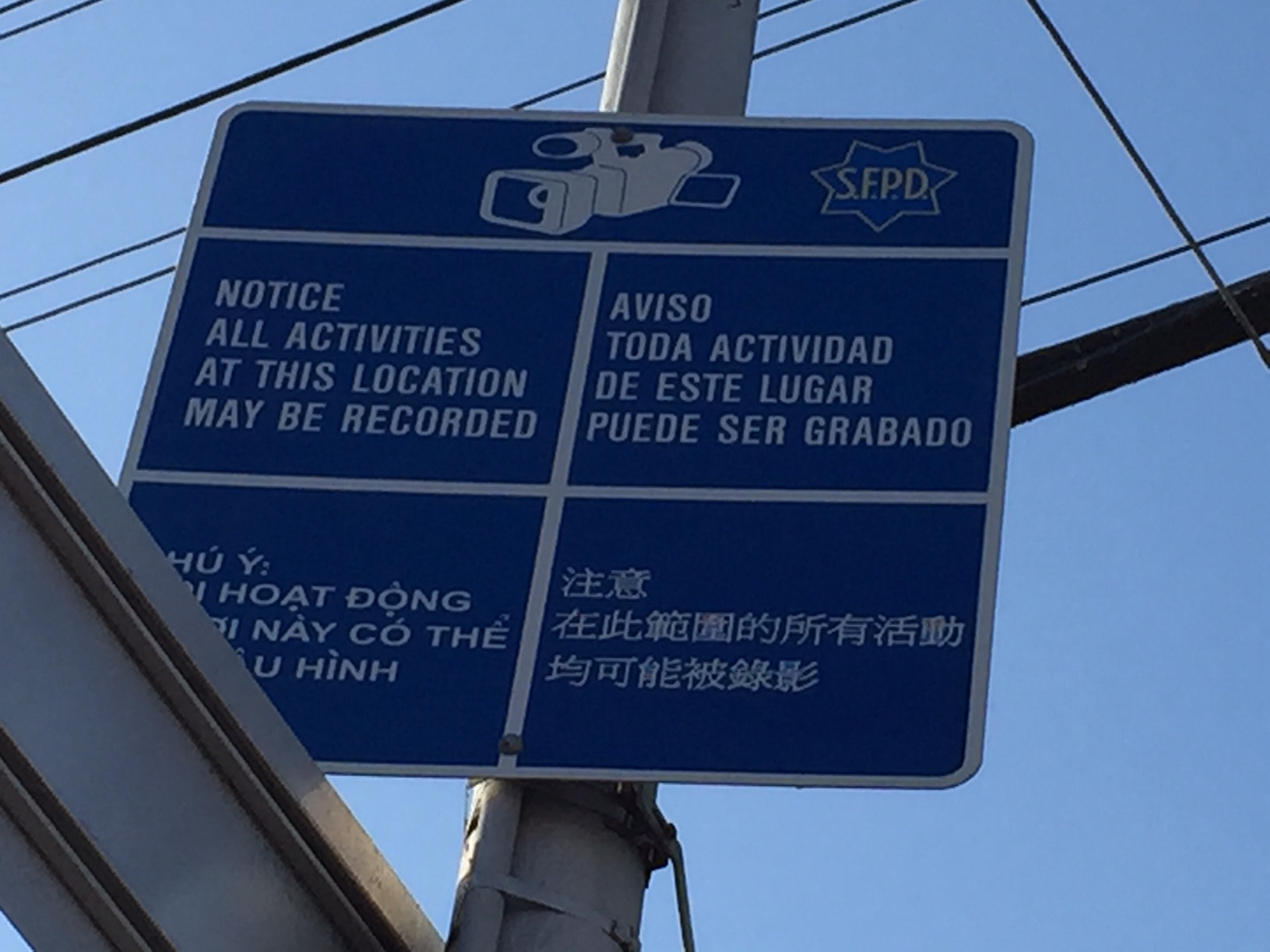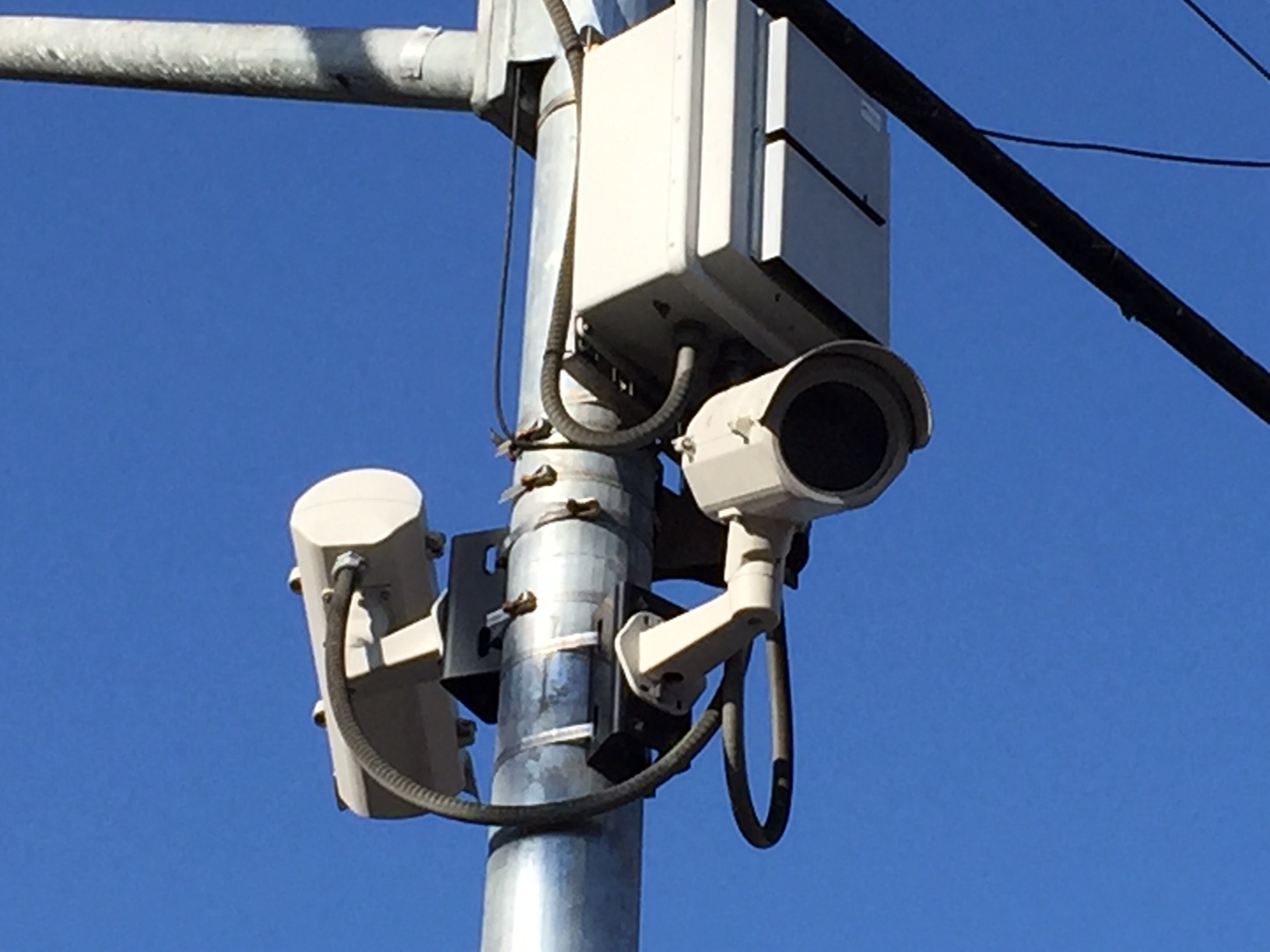 When it came time to do the live shot, more trepidation. I'm used to the TV camera being an idiot magnet. People do the stupidest things when a camera's around. Do you really want 50,000 to see you on TV grabbing your crotch and smiling? Really? But the videographer I was working with for the later shows kept an eye out and shouted out warnings to passersby that we weren't to be messed with.
The live shot went off without a hitch, but I was reminded how vulnerable TV reporting crews are during live shots. We really are focused on each other (reporter and videographer) and anyone could, if they wanted to, pounce. It seems the public is less intimidated by (or impressed with) TV news crews. Journalists need to be aware of this and take the right precautions. There's really no point is trying to do TV in a situation where the story is going to be derailed by a meathead who thinks it's funny to grab the microphone or flash gang signs in the background.
Just for fun:
Every time I see this sign, I post it on social media. I love it.
Takeaways:
TV technology is changing faster than ever. The time it took to advance from film to videotape was decades. Now we advance from digital tape to digital files to non-linear editing to FTP to LiveU to Periscope in a matter of a few years. If you can't keep up you get left behind. A successful TV journalist is one who can - and is willing - to learn new technology.
Be safe. Beginning reporters, especially, are often willing to push the envelope to get the story. They don't want the reputation of being the employee who complains and can't come through. But think about it. A live shot compromised by an unruly crowd doesn't do the viewer much good. Much less a crew beaten and bloodied, or worse.