Today began with a presser (TV lingo for press conference) where the San Francisco Giants announced plans to turn a stadium parking lot into the city's newest neighborhood. Not much of a challenge, but still a chance to remember there are a few tricks of the trade that can help make the story work better, especially as an MMJ.
The scene was anything but glamorous:
Still this scene shows a couple of things beginning reporters can learn.
Notice three tripods are already set up well ahead of time. These serve as placeholders, a way for videographers or MMJs to claim a good spot before the crowds show up. Show up late and prepare to battle with the other tardy people for what's left.
The man sitting at the left is the audio technician working for the Giants. He's set up a mult box (multiple outlet box) where about 30 reporters can plug in their cables to get audio. Although a wireless transmitter would work, a cable is much more secure when working with a mult box. Always have an audio cable with you, just in case. My tripod is farthest to the left, which meant the shortest distance to the mult box.
Because I showed up early, I used some of the extra time to post to social media. An MMJ's day is hectic and there never seems to be enough time, so when you have a moment, take advantage of it.
During this interview, I heard an alarm tone in my ear. I turned around and saw in the viewfinder the battery was running out. What to do? Try to finish the interview? Just one more question? Nope, play it safe, no matter how uncomfortable it makes you feel. I asked her to stop so I could get another battery from the truck, which was nearby. Better to get the interview right while you can; it's not going to get better back at the station.
The day went pretty typically from there. Running around town getting information and interviews and racing to put the package together for deadline before the live shot. Again, knowing the equipment and the systems really helps at crunch time.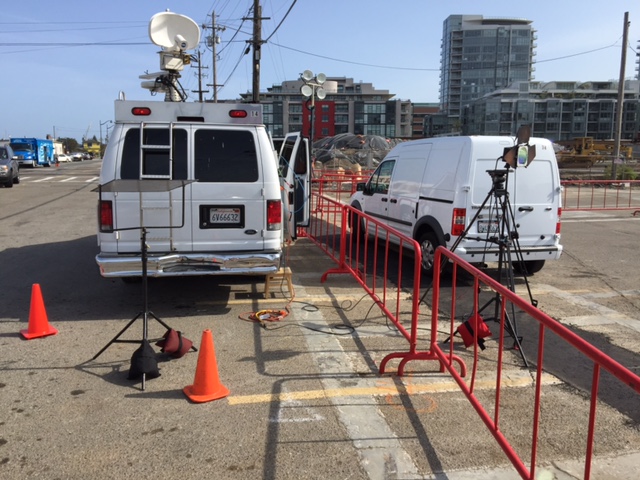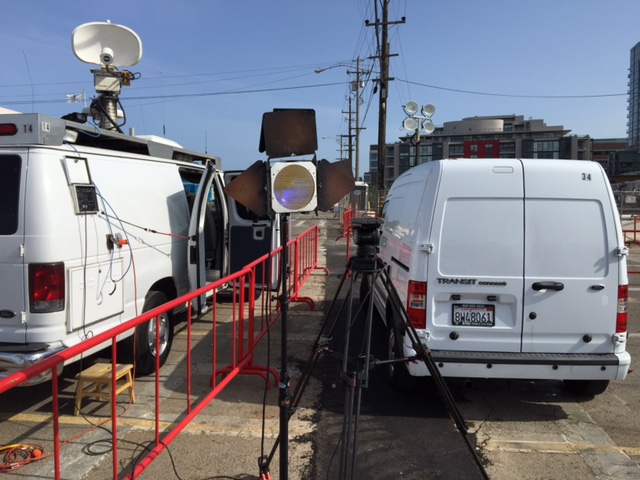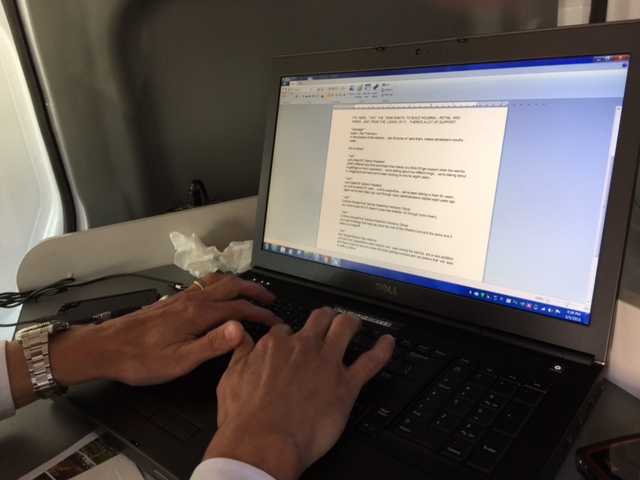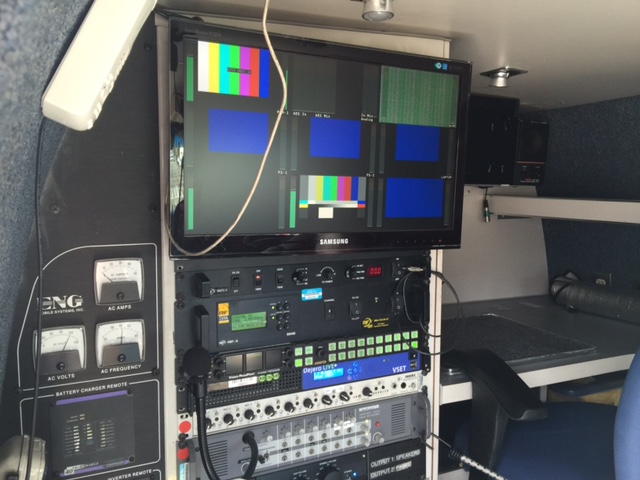 Oh yeah, and as we were breaking down the live shot I got this text:
Of course the answer was yes. This is part of the job. People call in sick, get sent on assignment out of town. It doesn't happen every day, but a good MMJ is part of the team. Leaving for work at 8:30am and returning home at 12:30am the next day isn't easy, but it beats punching a time card at 9am and 5pm every single day.
Takeaways:
Experience helps. Talk to the people who've been in your market a while (especially the videographers) and learn from them. Be nice to them. What they know will help you be more efficient and work more quickly.
Know the equipment. Familiarity with your tools makes things faster.
Be a team player. What goes around comes around. Being dependable and willing pays dividends later.
Here's the Giant's neighborhood story:
Here's the story about the vigil for the mother and daughter killed by a drunk driver that aired at 10pm and 11pm: